Section: Crimea Crisis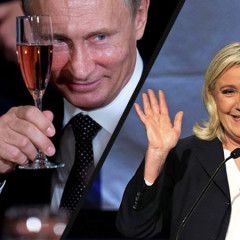 The Staff Chief of The Security Service of Ukraine (SSU) Oleksandr Tkachuk sent a request to the Ukrainian Foreign Ministry on the prohibition of entry for the French presidency candidate, the leader of the National Front party Marine Le Pen to Ukraine after her statement that Crimea annexation "was not illegitimate. "January 3...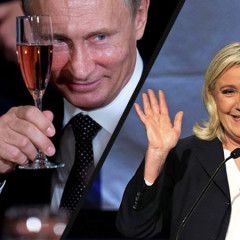 Russia-friendly French presidential candidate Marine Le Pen told the BFMTV television channel on Tuesday, January 03, 2017 that Crimean annexation was legal, and France and Russia must establish "strategic relations": "I do not think that (Crimea's) reunification (with Russia) was illegitimate." "A referendum was...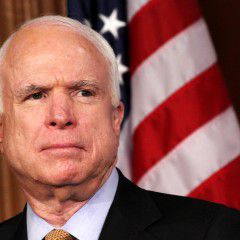 U.S. Senator John McCain is confident that Congress will not support any initiative of Donald Trump that can harm Ukraine or the Baltic States. McCain stated in an interview with the TSN that the U.S. Congress will not approve actions that will harm the freedom and independence of Ukraine or the Baltic States. Answering the question whether...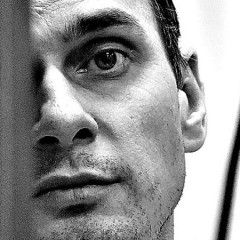 In US, near the the Russian Consulate in New York, on December 31 activists held a rally in support of Ukrainian film director Oleh Sentsov who is sentenced in Russia for 20 years. On Free Oleg Sentsov Facebook page activist Andriy Zagdansky wrote: "Our small but friendly flashmob in support of illegally imprisoned Oleg Sentsov near the...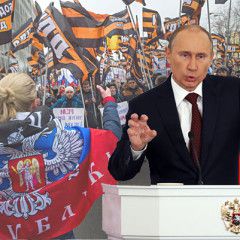 Billionaire oligarch Victor Pinchuk has supported Ukraine`s integration with Europe through his Yalta European Strategy Conference, but he`s now promoting a different line, writing in a Wall Street Journal op-ed that Ukraine should give up Crimea and medium-term hopes of European Union and NATO membership in exchange for peace in Donbas, Kyiv...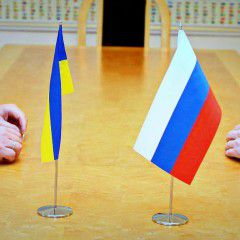 The National Security and Defense Council of Ukraine (NSDC) has introduced additional sanctions against individuals and legal entities of the Russian Federation, the NSDC`s press service said on Thursday. In particular, "the sanctions have been imposed on Crimea residents who have been elected to the Russian State Duma, as well as against the...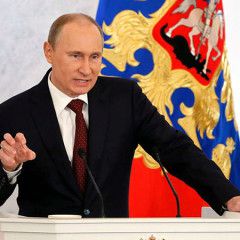 Mikhail Khazin, an economist, a former official in the Russian Presidential Administration, and a member of an experts commission of the Moscow Patriarchate, outlines what he believes Moscow would want if the West acknowledged that Ukraine is in Russia`s sphere of influence. Once Ukraine is acknowledged as part of Russia`s sphere of influence,...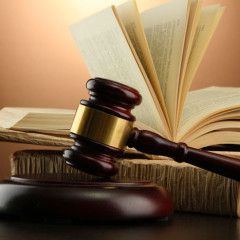 Russia`s Investigative Committee has brought criminal charges against Roman Grishin for merely reposting a video clip back in 2014, according to Kharkiv Human Rights Protection Group. The investigators claim that the clip, a biting attack on Russia`s excuses for its aggression against Ukraine, contains utterances that fall under Russia`s...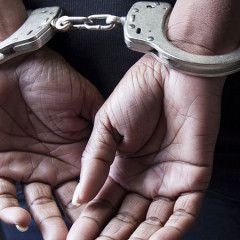 The number of Ukrainian political prisoners in Russia has increased to 17 people over the year, despite the fact that six Ukrainians have been released, according to a statement by the Ministry of Foreign Affairs of Ukraine. "Though six prisoners have returned to Ukraine, their total number has not decreased but increased: now we have...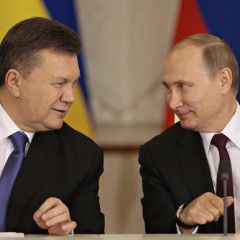 The First Deputy Minister of Justice of Ukraine Natalia Sevostyanova states that the recognition by the court in Moscow the protests of 2014 in Ukraine as "coup d`etat" does not bear any legal consequences for Ukraine, TV Channel 5 reports. The Ukrainian official comments about the fact that Dorogomilovsky court in Moscow on the suit of...