Section: War & conflict
Two motorized infantry divisions with units in Belgorod, Voronezh and Smolensk regions were formed in 2016, as announced by Russia`s Defense Minister, Army General Sergei Shoigu, TASS news agency reported. "This year in the Western Military District, we took about a 100 of arrangement measures, including on the completion of setting up two...
As of November 21, 2016, the number of Ukrainian soldiers who were killed during the Anti-Terrorist Operation (ATO) in Donbas, eastern Ukraine, was 2,145 people, according to the Ukrainian project "Dostup do pravdy" ("Access to the truth"), which cited data it received from the Ukrainian Defense Ministry. See also: Victims of the Russian military...
No agreement had been reached on the withdrawal of Russian troops from the occupied territory of Donbas, while Ukraine kept insisting on the deployment of an armed OSCE police mission, Ukraine`s Foreign Minister Pavlo Klimkin told a briefing after the talks of the Normandy Four top diplomats in Minsk, broadcast by 112 Ukraine TV channel. "There...
The issue of an armed mission in eastern Ukraine "is no longer relevant", Russian Foreign Minister Sergei Lavrov said following the negotiations of theNormandy Four top diplomats in Minsk earlier today, November 29, an UNIAN correspondent in Russia reports. "The question is no longer relevant, there exists no such need. Today, no one spoke about...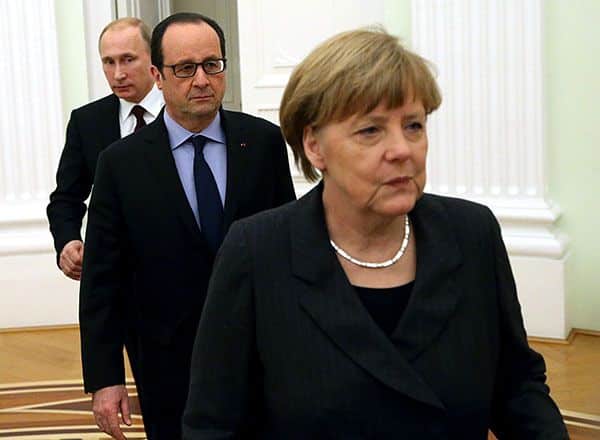 A discussion on a "road map" of Donbas settlement in Minsk was short, according to Ukrainian Foreign Minister Pavlo Klimkin, who said the Russian side did not agree with key priorities of Ukraine, 112 Ukraine TV channel reported from a briefing following a meeting of the Normandy Four top diplomats November 29. "A discussion on the logic of the...
Ukrainian Deputy Minister for temporarily occupied areas George Tuka predicts that Russia will give back the areas occupied by such terrorist organizations as Donetsk and Luhansk People`s Republics ("DPR" and "LPR") within a year or two, but it will keep "seizing Crimea in an iron grip." "I am confident they will give the `DPR` and `LPR` back....
Minister of Foreign Affairs of Ukraine Pavlo Klimkin wrote on Twitter that during a Minsk meeting of the Normandy Four top diplomats he showed a photo of a Russian drone and its flight route over the Ukrainian territory, as another evidence of Russian aggression. "Another evidence of Russian aggression: I showed photo of UAV of Russian Armed...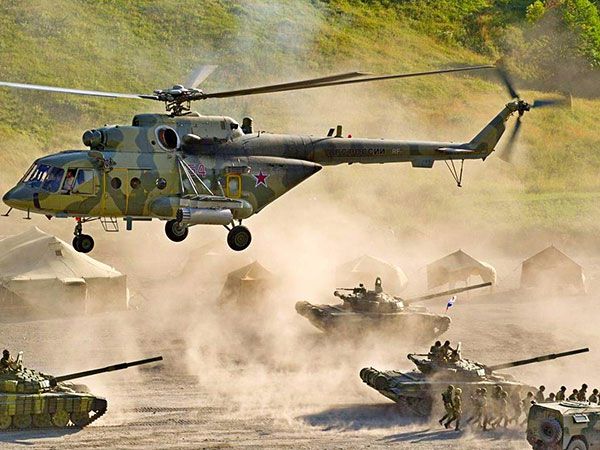 Ukraine`s Deputy Defense Minister Ihor Dolhov says some 55,000 Russian troops are now massing near the border with Ukraine. "Currently, Russia has amassed about 55,000 servicemen near the Ukrainian border. The presence of the Russian regular army on the territory of Ukraine varies from 5,000 to 7,500 soldiers. In Crimea, this figure is 23,000...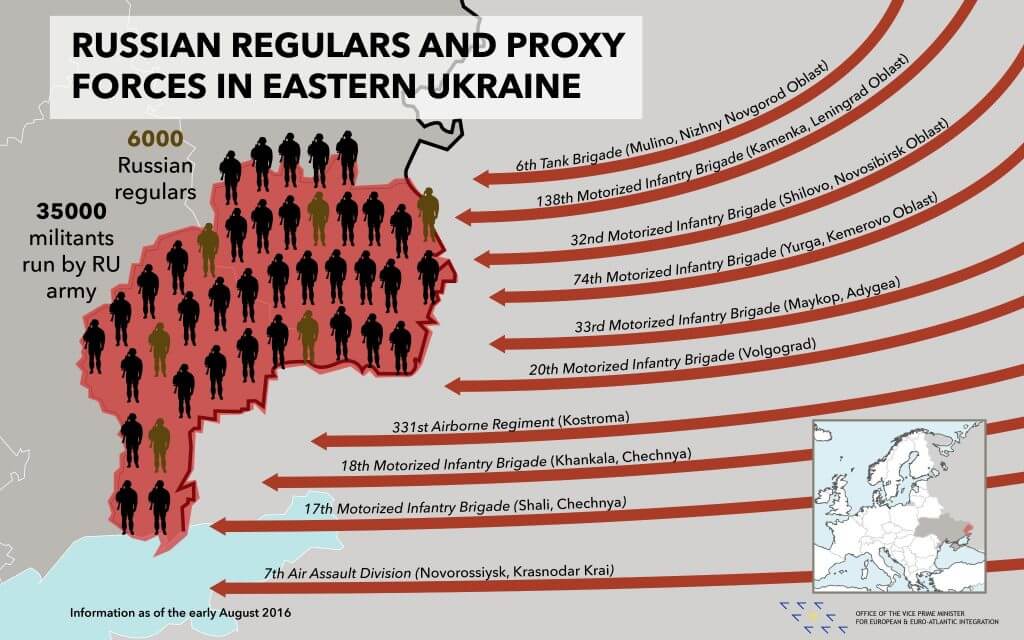 View Infographic in full size View Infographic in full...
The OSCE Special Monitoring Mission (SMM) to Ukraine reiterates it has only limited access to three disengagement areas on the contact line in Donetsk and Luhansk regions. "Today again only limited access for OSCE SMM to Pervomaisk/Zolote, Stanytsia Luhanska and Petrivske/Bohdanivka disengagement areas – UAF (Ukrainian Armed Forces), "LPR", "DPR"...