Section: War & conflict
The Kremlin sees no real "prospects" for the Normandy Four leaders to meet anytime soon, Vladimir Putin`s spokesman Dmitry Peskov told reporters, according to an UNIAN correspondent in Russia. "At least we are not aware of any prospects that could help to ensure some kind of advancement," Peskov said, responding to a request to clarify if is a...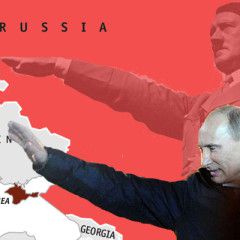 Against the background of Kremlin`s obsession with restoring Soviet hegemony, but the security of the entire Europe and the west, not only Ukraine, is at stake, Ukraine`s Foreign Minister Pavlo Klimkin wrote in his op-ed for The Guardian. The postwar order that provided peace and stability across the continent appears to be breaking up, while...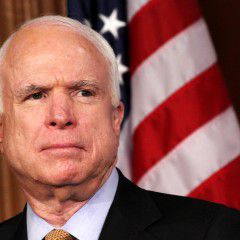 Chairman of the U.S. Senate Armed Services Committee Sen. John McCain at a joint press conference with Sen. Ron Johnson in Brussels has expressed optimism regarding possible provision of lethal aid to Ukraine by Donald Trump`s administration, according to an UNIAN correspondent. "Obviously, for many years, I have approved of at least the...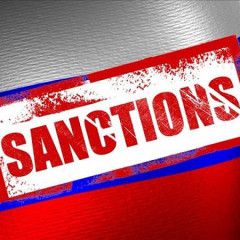 The U.S. government has imposed sanctions on eight other Russian companies accusing them of violating U.S. non-proliferation law regarding Iran, North Korea and Syria since 2009, according to U.S. official. The following companies were included in the black list: Rosoboronexport, 150th Aircraft Repair Plant, Aviaexport foreign economic trade...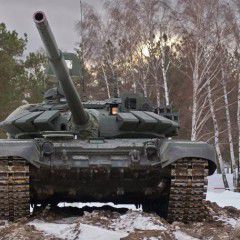 During March 22-25, Russia has concentrated a large number of Russian tanks, rocket systems and military technics near Ukrainian border. Some of technics probably was delivered in Donetsk and Luhansk region under the guise of humanitarian convoy. The amateur video with modern tanks arriving at a railroad station in Pokrovskoye in the country`s...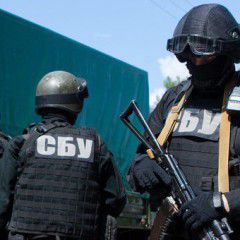 The Security Service of Ukraine (SBU) says it has uncovered a network of saboteurs in Odesa working for Russia, arresting nine men with Ukrainian passports. "We conducted a multi-stage special operation to defang the network overseen by Russian special services. It worked in eastern and southern regions of Ukraine," SBU department chief Oleksandr...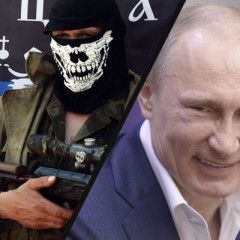 Ukrainian Deputy Minister of Foreign Affairs Serhiy Kyslytsya has briefed the United Nations Human Rights Council meeting on Wednesday on the situation in occupied territory in Donbas, saying that Russia continues sending arms and funds to terrorists in eastern Ukraine.< "Like the USSR, Russia cynically speaks of peace while sending weapons and...
The new funding of EUR 3 million, under the Instrument contributing to Stability and Peace, will provide timely and focused assistance to the OSCE, in the area of satellite imagery, a statement by the European Commission reads. "The use of satellite imagery allows for more in-depth monitoring of the situation in areas where regrettably monitors...
Russia`s hybrid military forces attacked Ukrainian army positions in Donbas 94 times on March 24. 1 Ukrainian soldier has been killed and 3 Ukrainian soldiers reported as wounded in action (WIA), according to the press service of the Anti-Terrorist Operation (ATO) Headquarters. View map in full size In the Donetsk sector, Ukrainian positions near...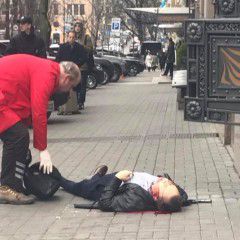 Chief of the Ukrainian National Police department for Kyiv Andriy Kryshchenko officially stated that former deputy of the Russian State Duma Denis Voronenkov has been shot dead downtown Kyiv. Unknown man (perhaps a killer) shot dead by Voronenkov's bodygard. Former Russian State Duma deputy Ilya Ponomaryov says Denis Voronenkov, also a...