Section: Politics
At least 10 people were injured in the clashes between police and protesters in the center of Kyiv. It is reported by the correspondent of 112 Ukraine. Protesters who wanted to gather outside the Presidential Administration building on Bankova Street demand suspending trade with occupied areas in Donbas. "Now the situation is calm. Several...
Moscow orchestrated an attempted coup during Montenegro`s October 16 election in a bid to stop the country from joining NATO, a Montenegrin prosecutor said Sunday evening, according to POLITICO. "So far we have had evidence that Russian nationalist structures were behind [the plot], but now also that Russian state bodies were involved at a...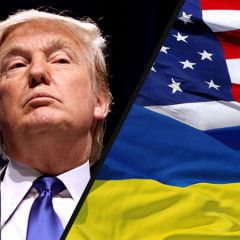 A week before Michael T. Flynn resigned as national security adviser, a sealed proposal was hand-delivered to his office, outlining a way for President Trump to lift sanctions against Russia, The New York Times reported. According to The New York Times, Andrii V. Artemenko, the Ukrainian lawmaker, who sees himself as a Trump-style leader of a...
OUN Battalion chief Mykola Kokhanivsky detained during Sunday clashes in Kyiv between police and protesters against trade with Russian militants in Donbas has been released from Kyiv`s Desniansky district police station, according to 112.ua. "Mykola has been released," Verkhovna Rada member from the Radical Party Andriy Lozovyi wrote on Facebook,...
United States Vice President Mike Pence claims that the U.S. will continue to demand that Russia fulfill Minsk agreements on resolving the situation in eastern Ukraine. Watch @mike_pence's full address to the annual international security conference in Munich https://t.co/ObtU73alva — Sky News (@SkyNews) 18 лютого 2017 р. "With regard...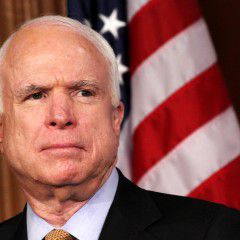 Republican Senator John McCain broke with the reassuring message that U.S. officials visiting Germany have sought to convey on their debut trip to Europe, saying on Friday that the administration of President Donald Trump was in "disarray," according to Reuters. "The president, I think, makes statements (and) on other occasions contradicts...
Members of the European Parliament (MEPs) have invited their colleagues from the U.S. Congress and Senate to consider jointly organizing in the European Parliament a high-level conference on Ukraine. "The object of the conference would be to assess the progress that has already been made by Ukraine and how best we in Europe and the United States...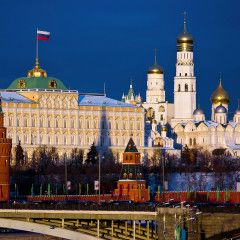 The massive western media campaign against Russia has made contact with Moscow so toxic that Donald Trump, a leader who was set to make a new start with Russia, is now shying away, that`s according to a Financial Times` unnamed source in the Kremlin. As the wind changed direction after the White House statement on Crimea annexation, even...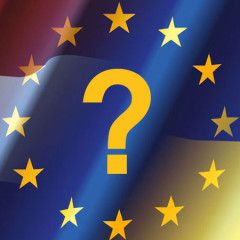 The Dutch lower house of parliament will vote for the ratification of the Ukraine-EU Association Agreement on February 23, according to RFE/RL correspondent in Brussels Rikard Jozwiak. "Seems like the Dutch lower house will debate the ratification of Ukraine AA [Association Agreement] on 21 Feb and vote on 23 Feb," Jozwiak wrote on Twitter on...
U.S. allies in Europe are conducting intelligence operations against President Trump`s staff and business associates and intercepting communications between advisors in the White House and Russian government officials, the International Business Times reports. Sources told Newsweek that a Western European country and Baltic nation are gathering...