Section: Politics
The FBI has information that indicates associates of President Donald Trump communicated with suspected Russian operatives to possibly coordinate the release of information damaging to Hillary Clinton`s campaign, U.S. officials told CNN. This is partly what FBI Director James Comey was referring to when he made a bombshell announcement Monday...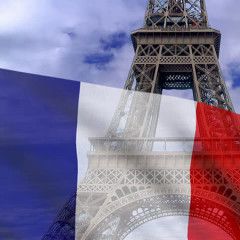 In the first debate between the main contenders to become France`s next president the centrist front-runner emerged with his lead intact, according to Bloomberg. Emmanuel Macron, a 39-year-old running for office for the first time, parried attacks from both ends of the political spectrum as he navigated questions on the economy, terrorism, and...
Viktor Yanukovych`s Party of Regions in 2009 through deliberately concluded fictitious contracts on the alleged sale of computers through an offshore company transferred $750,000 to the account of the ousted Ukrainian president`s former adviser Paul Manafort, MP Serhiy Leshchenko told a Kyiv press conference Tuesday, an UNIAN correspondent...
U.S. Secretary of State Rex Tillerson plans to skip a meeting with NATO foreign ministers next month in order to stay home for a visit by China`s president and will go to Russia later in April, U.S. officials said on Monday, disclosing an itinerary that allies may see as giving Moscow priority over them, according to Reuters. Tillerson intends to...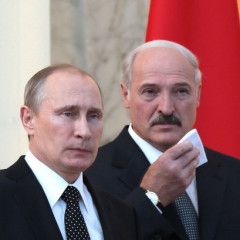 Belarus President Alexander Lukashenko announces the militants who had been preparing to stage an armed provocation have been apprehended in Belarus, BelTA has learned. When asked about possible reasons behind the more active operation of the so-called fifth column and various opposition bodies lately, Lukashenko said: "It turned out that some of...
FBI Director James Comey confirms publicly for the first time the Bureau is investigating alleged Russian interference in the 2016 presidential election, BBC News reports. The inquiry will include any potential coordination between Trump campaign associates and Russia`s government, according to BBC News. "I have been authorized by the DOJ...
There is no evidence so far that U.S. President Donald Trump`s campaign team colluded with Russia during the 2016 U.S. election, a top lawmaker says, according to the BBC. Devin Nunes, head of the House of Representatives intelligence committee, made the remark on Fox News, the BBC reported. On Monday, FBI Director James Comey will testify before...
A Reuters review found that at least 63 individuals with Russian passports or addresses have bought at least $98.4 million worth of property in seven Trump-branded luxury towers in southern Florida, according to Reuters. The buyers include politically connected businessmen, such as a former executive in a Moscow-based state-run construction firm...
Ukrainian prosecutors want to question Paul Manafort in connection with a corruption investigation and have made repeated requests for assistance from U.S. authorities, CNN has learned. Prosecutors in Kyiv said they have made seven separate appeals over the past two years for help in questioning President Donald Trump`s former campaign manager,...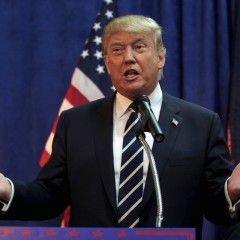 President Donald Trump pressed German Chancellor Angela Merkel "hard" on North Atlantic Treaty Organization commitments during their meeting Friday, a senior administration official told NBC News. "I reiterated to Chancellor Merkel our strong support for NATO, as well as the need for our NATO allies to pay their fair share for the cost of...