Section: Politics
Exit polls in Bulgaria`s parliamentary elections suggest that centre-right GERB party will claim victory with around 32% of the vote, or between 86 and 88 seats in Parliament, according to Euronews. The party leader, Boiko Borisov, who resigned as prime minister in November 2016, appears to have made a comeback, Euronews reports. "This result...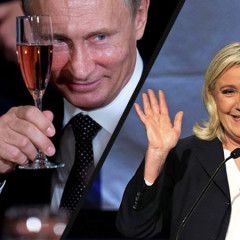 The European Union will disappear, French presidential candidate Marine Le Pen told a rally on Sunday, promising to shield France from globalization as she sought to fire up her supporters in the final four weeks before voting gets underway, according to Reuters. "The European Union will die because the people do not want it anymore …...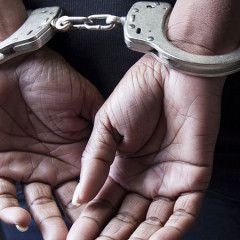 Some 1,030 protesters were detained on Tverskaya Street by Moscow riot police Sunday, according to preliminary data collected by OVD-Info, the organization monitoring political persecution. At the moment, at least 120 people have not been released from police stations they had been taken to. According to human rights activists, at least in 22...
Treasury department agents received information about the former Trump campaign chairman`s offshore transactions, a source tells the AP. U.S. treasury department agents have recently obtained information about offshore financial transactions involving Donald Trump`s former campaign chairman, Paul Manafort, as part of a federal anti-corruption...
Holding hands in a single line, law-enforcers break the crowd into parts, targeting for detention the most active protesters. People are heard chanting "Shame," "Russia without Putin," "Impeachment," "Government must retire," "Putin is thief," and "Freedom to Navalny." At Moscow`s Pushkin Square, riot policemen resorted to mass arrests of...
British Ambassador to Ukraine Judith Gough has said the decision that obliges representatives of non-governmental organizations (NGOs) to file e-declarations is a serious step back. "Changes to e-declarations law a serious step back. [They] could limit NGOs capacity, expose them to pressure and affect reform. [This] needs urgent review," Gough...
The Republican chairman of the House intelligence committee Devin Nunes says former Trump campaign chairman Paul Manafort has volunteered to speak with the panel as part of its ongoing investigation into Russia`s alleged interference in the 2016 election, according to The Associated Press. Manafort`s counsel contacted the committee Thursday to...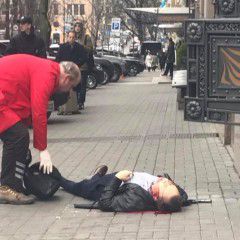 Chief of the Ukrainian National Police department for Kyiv Andriy Kryshchenko officially stated that former deputy of the Russian State Duma Denis Voronenkov has been shot dead downtown Kyiv. Unknown man (perhaps a killer) shot dead by Voronenkov's bodygard. Former Russian State Duma deputy Ilya Ponomaryov says Denis Voronenkov, also a...
President Donald Trump`s former campaign chairman, Paul Manafort, secretly worked for a Russian billionaire to advance the interests of Russian President Vladimir Putin a decade ago and proposed an ambitious political strategy to undermine anti-Russian opposition across former Soviet republics, The Associated Press has learned. The work appears...
The EU`s chief Brexit negotiator, Michel Barnier, has challenged Theresa May directly over her claim that she would be willing to walk away from the negotiating table, saying that failure to reach a deal would have serious repercussions for the UK, according to the Guardian. In what he conceded were candid comments in only his second public...