Section: Latest news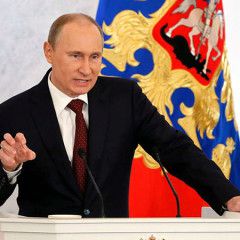 Vladimir Putin is seizing on mixed signals from the U.S. to quietly tighten Russia`s grip on two rebel regions of Ukraine, burying hopes for a European-brokered peace deal and relief from sanctions anytime soon, according to Bloomberg. While the Kremlin continues to publicly back the accord that Germany and France oversaw in 2015, Putin`s real...
UNITED. NATIONS The United Nations yesterday commemorated the International Chernobyl Disaster Remembrance Day recalling the devastating explosion of 1986 at the Chernobyl Nuclear Power Plant which spewed radioactive material to an area stretching 155,000 square kilometres across Belarus, Russia and Ukraine. …read more Source:...
ASTANA. KAZINFORM Kazakh national team faced Ukrainian team in the fourth match of Ice Hockey World Championship Division I, Sports.kz reports. …read more Source:...
Secretariat of Ukrainian Parliament Commissioner for Human Rights Valeria Lutkovska sent a letter to the Russian Ombudswoman regarding prisoner Andriy Lugin, who launched a hunger strike in a penal facility in the annexed Crimea, according to the secretariat representative, Mykhailo Chaplyga, RFE/RL`s Krym-Realii media project reports. The office...
Water supplies to the territories of Donbas beyond the Ukrainian government control may be terminated, Ukraine`s Energy and Coal Industry Minister Ihor Nasalyk told journalists following a Cabinet meeting Wednesday. This move may be taken due to the fact that these territories are in arrears in payments to the Ukrainian water utility services, as...
Russia`s 2017 Eurovision act, Yulia Samoylova, will perform at a concert in Crimea instead of at the competition in Kyiv, according to The Moscow Times. Samoylova will take to the stage in Sevastopol on May 9, the day of the first Eurovision semi-final,  local officials confirmed, The Moscow Times wrote. Russia formally withdrew from this year`s...
Russia`s hybrid military forces attacked Ukrainian army positions in Donbas 65 times in the past 24 hours, with 3 Ukrainian soldiers reported as killed in action (KIA) and 4 as wounded in action (WIA), according to the press service of the Anti-Terrorist Operation (ATO) Headquarters. View map in full size In the Donetsk sector, the enemy opened...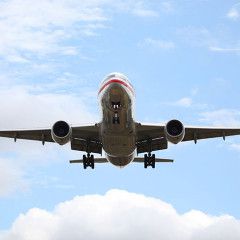 Europe`s largest low-cost air carrier Ryanair has reached an agreement with the management of Ukraine`s largest state-owned international airport Boryspil and Danylo Halytskyi International Airport Lviv regarding its flight schedule for the current year, Ukrainian Infrastructure Minister Volodymyr Omelyan said at a government meeting. "I would...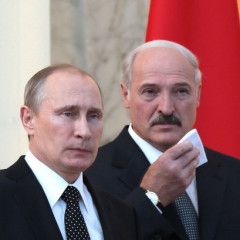 Belarus will be working for peace in Ukraine, Belarus President Alexander Lukashenko said as he visited the Chornobyl nuclear power plant on April 26, BelTA has learned. "The Ukrainian president and the Ukrainian people know our position – peace and only peace. The Ukrainians have never been strangers for Belarusians. We are close people, may...
Ukraine successfully conducted another series of tests of a modern Ukrainian-made high-accuracy missile complex Vilkha, Kyiv`s Luch State Design Bureau, which is part of Ukroboronprom State Concern, wrote on Facebook. The complex is superior to a Tochka U tactical ballistic missile system (with a maximum combat range of 120 km). It is noted that...