Section: Latest news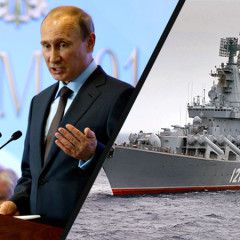 Three Russian warships have challenged NATO by entering Latvia`s exclusive economic zone in the Baltic Sea, according to armed forces officials in Riga, Express.co.uk reported. The corvettes – Liven 551, Serpukhov 603 and Morshansk 824 – were detected only four nautical miles from Latvian territorial waters, the report says. See also: Russian...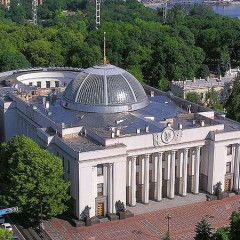 Andriy Artemenko, the "back-door diplomat" who allegedly pitched a so-called plan to resolve the conflict with Russia onto the desk of Trump`s national security adviser (at the time) Michael Flynn, has been deprived of Ukrainian citizenship by a presidential decree, according to the State Migration Service. The State Migration Service reported on...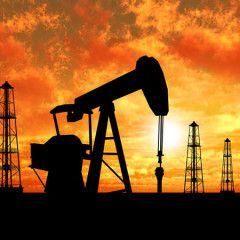 Oil prices rose on Monday as Saudi Arabia`s energy minister said an OPEC-led production cut scheduled to end in June would likely be extended to cover all of the year, or even into 2018, although another increase in U.S. drilling capped gains, according to Reuters. Brent crude futures were at $49.48 per barrel at 06:52 GMT (2.52 a.m. ET), up 38...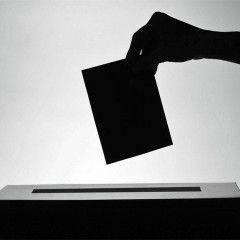 Independent candidate and leader of the political movement En Marche!, or Onwards! Emmanuel Macron has defeated far-right candidate Marine Le Pen in Sunday`s French presidential election by 65.1% of the vote, according to Ipsos exit poll, France 24 TV channel reports. On the air of the TV channel, it was seen that supporters of Macron began to...
Ambassador of Ukraine to Belarus Ihor Kizima said that he had attended the meeting between Ukrainian President Petro Poroshenko and Belarus leader Alexander Lukashenko, where the latter assured that there would not be any military aggression against Ukraine from the territory of Belarus. See also: Lukashenko assures Russian-Belarussian military...
On May 6, activists in the center of Prague protested against the arrival of Russia`s Night Wolves motorbike club members, who traditionally organize a motocross in early May on the occasion of the anniversary of the victory over Nazism, according to Radio Free Europe/Radio Liberty (RFE/RL). Some 30 people with Crimean Tatar, Ukrainian, the EU,...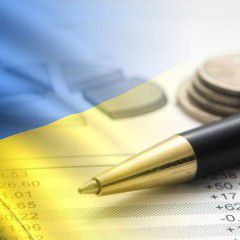 Foreign exchange reserves of Ukraine as of May 1, 2017, amounted to US$17.175 billion, which is by $2.052 billion, or 13.57%, more than on April 1, as reported by the National Bank of Ukraine with reference to preliminary data. The April growth of reserves was mainly due to the disbursements made by the International Monetary Fund and other...
Ukraine`s border officers have denied entry to Ukraine to another two Russian journalists who were going to cover the Eurovision Song Contest 2017, speaker of the State Border Guard Service of Ukraine Oleh Slobodyan posted on Facebook. The reason for the entry ban was their visit to the occupied Crimea through illegal checkpoints. "This morning...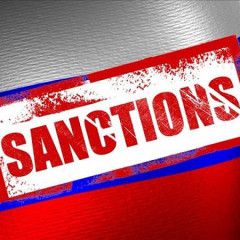 Ukraine, Montenegro, Albania and Norway have aligned themselves with the Council of Europe Decision on extending restrictive measures against Russia, that`s according to a declaration by EU High Representative for Foreign Affairs Federica Mogherini on behalf of the EU. The sanctions in question were imposed against Russia over its actions...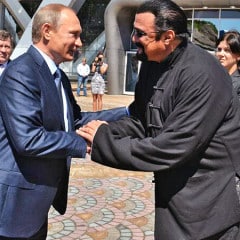 The Ukrainian SBU Security Service has barred American movie actor Steven Seagal, from entering Ukraine for a period of four years, the SBU press service has told UNIAN. The agency noted that the entry ban effective until 2021 was introduced in order to ensure the protection of the country`s national interests. See also: Reuters: Putin presents...