Section: Latest news
Ukraine`s State Property Fund (SPF) has lodged a lawsuit with a Kyiv-based economic court against Ukrainian businessman Rinat Akhmetov`s ESU company and the State Export-Import Bank of Ukraine to cancel the sale of shares of Ukraine`s telecoms giant Ukrtelecom and recover UAH 2.17 billion, or US$82.1 million, in fines, according to the SPF`s...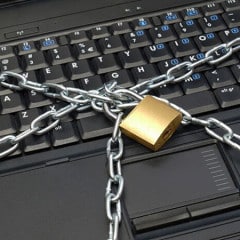 Human Rights Watch (HRW) has called on Ukrainian President Petro Poroshenko to revoke a ban on Russian social media platforms and news outlets, as it infringes the right to freedom of expression and information in Ukraine. "Poroshenko should immediately reverse the ban, which affects such internet platforms as VKontakte, Odnoklassniki, RBC, and...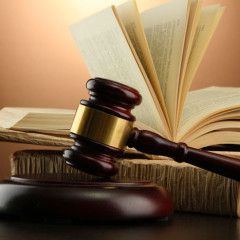 The Supreme Economic Court of Ukraine ruled to reject the cassation appeal by Russian energy giant Gazprom on canceling the Antimonopoly Committee`s decision to recover from Gazprom a UAH 171.932 billion fine, according to the committee`s press service. "Today, the Supreme Economic Court refused to satisfy the cassation appeal by PJSC Gazprom...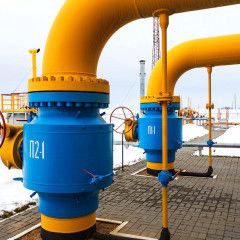 Ukraine is making good on its debts with the European Union. This time it`s Naftogaz, arguably the country`s most important company, paying off a $300 million loan it had with the European Bank for Reconstruction and Development (EBRD) on Tuesday, according to Forbes. Naftogaz used the funds between July and September, but the EBRD loan option...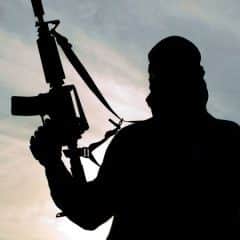 Attackers stormed the state television building in the eastern Afghan city of Jalalabad, triggering an hours-long gunbattle with security forces that left at least two civilians dead, according to Radio Free Europe/Radio Liberty. The extremist group Islamic State (IS) claimed responsibility for the attack, RFE/RL reported. Four attackers and two...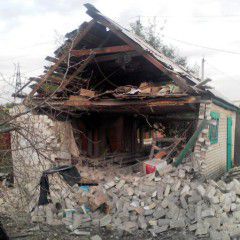 Over 500 homes –private houses and flats belonging to civilian residents in the Ukrainian-controlled town of Avdiyivka in Donetsk region – have been damaged by attacks mounted by Russia`s hybrid military forces since the beginning of the year, according to local police. "Since the beginning of the year, over 500 (!) homes – private houses and...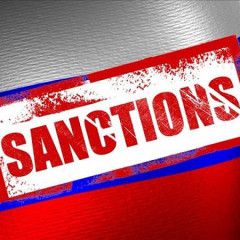 Ukrainian President Petro Poroshenko, by his decree No. 133 of May 15, 2017, has enacted a resolution dated April 28 of the National Security and Defense Council of Ukraine to extend sanctions for one year against Crimean-based and Russian legal entities, according to which the Simferopol airport, Crimean Railways and the Federal Freight company...
Ukraine`s state-owned JSC Ukrzaliznytsia railways operator has presented its five-year development strategy for 2017-21, which includes investment of UAH 130 billion to UAH 150 billion, and the formation of five business sectors: freight transport and logistics, passenger transport, infrastructure, traction services, manufacturing and services,...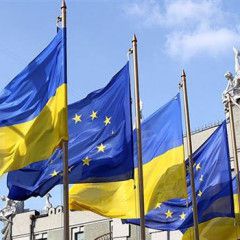 An official ceremony has taken place in the European Parliament to sign a legislative act under which a visa-free regime with the European Union will be introduced for citizens of Ukraine. The document was signed in Strasbourg by EP President Antonio Tajani and Maltese Minister for Home Affairs and National Security Carmelo Abela. The ceremony...
Russian-backed militants are preparing for an offensive near the village of Pavlopil, Donetsk region, according to the report on the website of Ukraine`s Defense Ministry. The Ukrainian military intercepted enemy communications, revealing that a breakthrough is being prepared near Pavlopil. "To this end, the enemy has been amassing live force and...