Section: Energy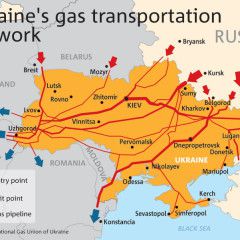 Transit of natural gas through the Ukrainian gas transport system (GTS) in January-April 2017 increased by 23%, or to 30.5 billion cubic meters year-over-year, according to the press service of Ukrtransgaz. In April, 7.3 bcm was delivered to European consumers, which is 31.5% more than reported for the same period last year, reads the report by...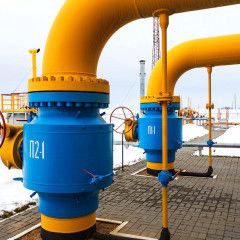 Stocks of natural gas at Ukraine`s underground storage facilities grew by 2%, or 180 million cubic meters (mcm), from 8.298 billion cubic meters (bcm) of gas from April 26 till May 3, to 8.478 bcm of gas, according to Ukrtransgaz, operator of Ukraine`s gas transport system. The amount of gas pumped daily into the USFs, as of May 3 was at 41.9...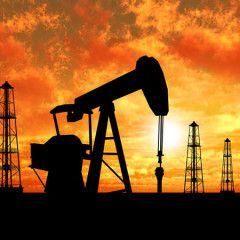 Crude oil prices bounced back on Wednesday as a decline in U.S. inventories underpinned the market, although a dip in compliance with OPEC efforts to reduce output and near record supplies capped gains, according to Reuters. The benchmark for global oil market, Brent futures LCOc1 gained 56 cents, or 1.1 percent to $51.02 a barrel by 01:56 GMT....
Georgian company Saqnakhshiri GIG Group has won the tender set up by power generating company PJSC Centrenergo for the purchase of 700,000 coal of anthracite grade for Zmiivska and Tripilska TPPs. "Despite the fact that the tender was held via ProZorro [e-procurement system], it was not transparent," editor in chief of the BusinessCensor outlet...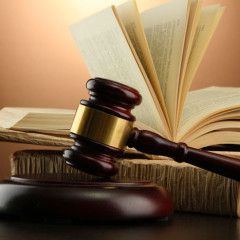 The date remains unknown when the Arbitration Institute of the Stockholm Chamber of Commerce will issue a ruling in a dispute between the National Oil and Gas Holding Company Naftogaz of Ukraine and The Russian gas monopoly Gazprom regarding the terms of the contract for the purchase and sale of natural gas, the Naftogaz press service has told an...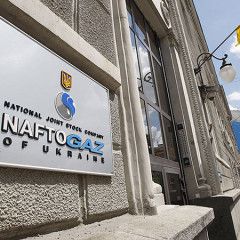 Russia`s gas monopoly Gazprom has increased from $31.7 billion to $37 billion its claims in Stockholm Arbitration against National oil and gas holding company Naftogaz of Ukraine, according to RIA Novosti, referring to Gazprom`s report. The Arbitration Institute of the Stockholm Chamber of Commerce is expected to hand down the ruling on claims of...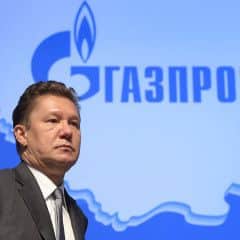 Polish gas company PGNiG has filed a complaint to the European Commission alleging monopoly breaches by Gazprom, the Russian gas giant said on Thursday, according to Reuters. Gazprom said in its financial report for 2016 the Polish company filed the complaint on March 14, citing Gazprom`s "unjust" pricing policy towards PGNiG and hindering of...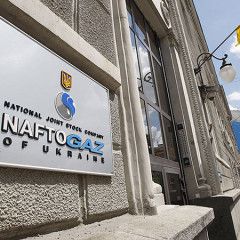 National oil and gas holding Naftogaz of Ukraine from May 1, 2017, will lower by 2.8% the minimum price of natural gas sold to industrial consumers from UAH 7,675 per 1,000 cubic meters in April 2017 to UAH 7,456.8 per 1,000 cubic meters, the company said in a statement. At the same time, the maximum price of natural gas for industrial consumers...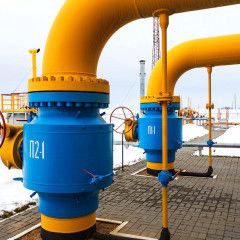 Private energy company Eru Trading, a subsidiary of Energy Resources of Ukraine, together with the Polish oil and gas company PGNiG in 2017 will supply 218 million cubic meters of gas worth UAH 1.3 billion, or US$48.8 million, for the needs of the state-owned operator of Ukraine`s gas transportation system Ukrtransgaz, according to the PGNiG...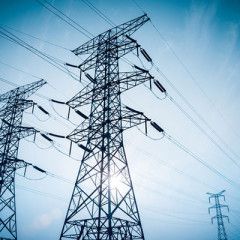 Ukraine has shut down all power supplies to the occupied part of Luhansk region, according to the operator of the country`s power grids, state-run national energy company Ukrenergo. "This night, electricity supplies to the temporarily uncontrolled territories of Luhansk region were completely stopped," Ukrenergo`s acting head Vsevolod Kovalchuk...