Section: Economy
The Cabinet of Ministers of Ukraine has decided to transform Antonov and Plant 410 CA state-owned enterprises, which are part of Ukroboronprom state-owned defense giant, into joint stock companies. The relevant resolution was adopted at a government meeting on Thursday. "This will improve the corporate management of enterprises, as well as...
Ukraine`s largest state-owned gas producer Ukrgazvydobuvannia intends to raise $76 million in financing from the European Bank for Reconstruction and Development (EBRD) and the European Investment Bank (EIB) to implement a project to increase natural gas production from existing wells, according to the EBRD press service. The $76 million project...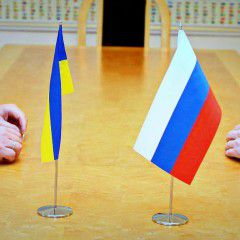 Russia became the largest buyer of Ukrainian wine in the first four months of 2017, according to the Ukrainian agrarian news portal Agravery. Overall exports of Ukrainian wine in January-April 2017 were estimated at US$12 million, wine shipments to Russia alone totaled $6.3 million, or 52.8% of total exports, Agravery reported with reference to...
Ukraine sees positive dynamics of demand for solar panels from the population with another 200 households having installed private solar power systems with a total capacity of 3.4 MW in the first quarter of 2017, according to the website of the State Agency for Energy Efficiency and Energy Saving of Ukraine. "According to our monitoring, since...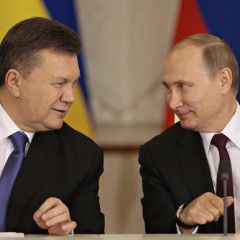 Some US$1.1 billion, or about UAH 30 billion, confiscated from former Ukrainian President Viktor Yanukovych and his entourage have been transferred to the account of the State Treasury; however, revenue exceeding the target can only be used after the amendments are made to State Budget, according to the Ukrainian Finance Ministry`s website. The...
Prickly relations with Russia and lagging reforms in Ukraine risk souring the mood for the European Bank for Reconstruction and Development as it holds its annual meeting this week against a mostly cheerful background of quickening global growth, according to Reuters. Doubts persist over Ukraine`s progress in tackling corruption and cleaning up...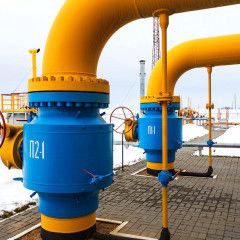 Stocks of natural gas at Ukraine`s underground storage facilities grew by 3.9%, or 327 million cubic meters (mcm), from 8.397 billion cubic meters (bcm) of gas from April 29 till May 6, to 8.724 bcm of gas, according to Ukrtransgaz, operator of Ukraine`s gas transport system. The amount of gas pumped daily into the USFs, as of May 6 was at 53.6...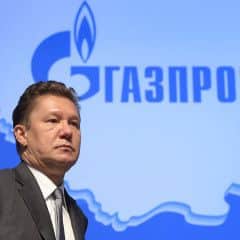 Construction of the TurkStream gas pipeline was commenced on Sunday in the Black Sea near the Russian coast, Russian energy giant Gazprom said in a release. Pipelaying is carried out by the Audacia vessel owned by Allseas, the construction contractor for both strings of the gas pipeline`s offshore section. The vessel will be also used for pipe...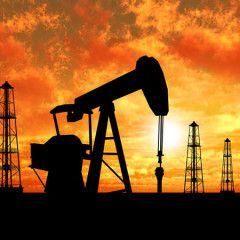 Oil prices rose on Monday as Saudi Arabia`s energy minister said an OPEC-led production cut scheduled to end in June would likely be extended to cover all of the year, or even into 2018, although another increase in U.S. drilling capped gains, according to Reuters. Brent crude futures were at $49.48 per barrel at 06:52 GMT (2.52 a.m. ET), up 38...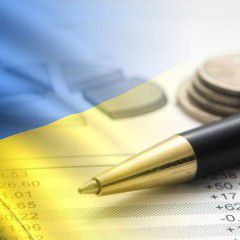 Foreign exchange reserves of Ukraine as of May 1, 2017, amounted to US$17.175 billion, which is by $2.052 billion, or 13.57%, more than on April 1, as reported by the National Bank of Ukraine with reference to preliminary data. The April growth of reserves was mainly due to the disbursements made by the International Monetary Fund and other...