Section: Economy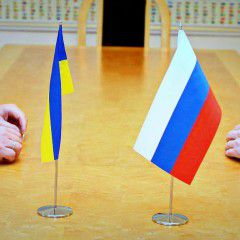 The Russian Federation has sent a request to the Dispute Settlement Body of the World Trade Organization (WTO) for consultations in connection with Ukrainian sanctions imposed against Russia, according to Russia`s Economic Development Minister Maxim Oreshkin, TASS reports. "Russia`s representation to the WTO in Geneva has sent to the WTO`s...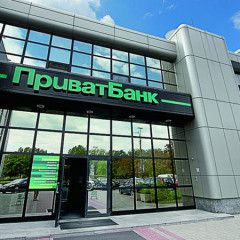 A number of holders of PrivatBank`s Eurobonds have initiated litigation in the London Court of International Arbitration (LCIA) with the intention to challenge the forced conversion of their bonds into capital after PrivatBank`s nationalization, Managing Partner at Suprema Lex law firm Viktor Moroz told UNIAN. "After the parties to the dispute...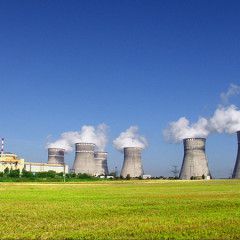 President of Energoatom, Ukrainian nuclear power plant operator, Yury Nedashkovsky has confirmed during his 10-day visit to the U.S. the progress in Holtec International`s preparations to build a Central Spent Fuel Storage Facility (CSFSF) at the site of the Chornobyl nuclear power plant in Ukraine, according to World Nuclear News. The CSFSF will...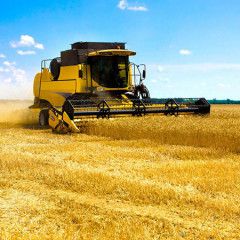 The new grain terminal of U.S. company Cargill being built at the port of Yuzhny will bring over UAH 600 million, or US$22.7 million, in taxes and about $8 million in port fees to Ukraine`s coffers annually. This was announced during an official ceremony when a contract was signed between the State Enterprise Ukrainian Sea Ports Authority (USPA)...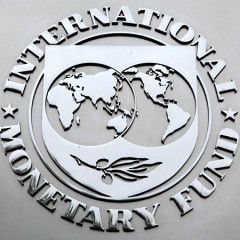 Ukraine`s Finance Minister Oleksandr Danyliuk says the adoption of the law on pension reform is one of the conditions for obtaining the fifth disbursement from the International Monetary Fund (IMF). "Yes, we should pass the draft law," he said, answering journalists` question whether the adoption of the law on pension reform is needed to receive...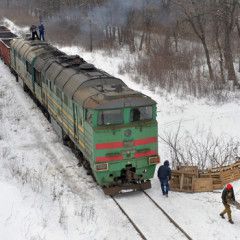 Ukraine`s Economic Development and Trade Ministry says the blockade of trade with occupied areas in Donbas has affected industrial production, but still cannot stop economic growth in Ukraine, according to the ministry`s press service. "A halt to goods shipments moved across the contact line by rail and road within Donetsk and Luhansk regions has...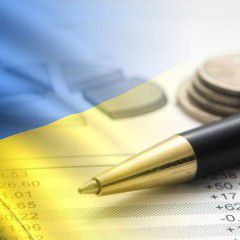 Ukraine`s Deposit Guarantee Fund had filed 4,148 applications by May 1, 2017, with law enforcement agencies on facts of breaches of legislation revealed at insolvent banks and those undergoing the liquidation procedure to the tune of over UAH 323.16 billion, or US$12.2 billion, according to the Fund`s press service. In particular, the banks`...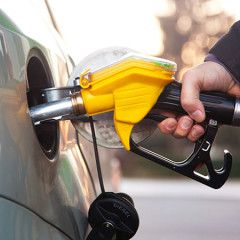 Ukraine`s largest oil producer, Ukrnafta, has sent a new financial recovery plan to the State Fiscal Service of Ukraine (SFS) for approval, according to which it will service current tax liabilities while payments for overdue tax debts estimated at over UAH 13 billion, or about US$493 million, will be subject to three-year restructuring,...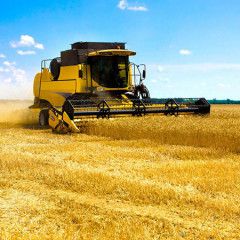 Ukraine`s agricultural production dropped by 0.3% in January-April 2017 year-over-year, according to the Ukrainian State Statistics Service.Ukraine`s agricultural production dropped by 0.3% in January-April 2017 year-over-year, according to the Ukrainian State Statistics Service. In particular, agricultural enterprises for the reporting period...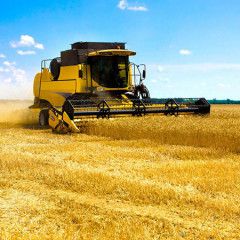 According to APK-Inform figures, during the first eight months of 2016/17 MY the production volumes of basic grain by-products in Ukraine decreased by 1.6% compared with the same period last season, The Financial reports. The reporting decline mainly developed due to reduction in animal feed production, which in July-February reached 4.45 mln...