Section: Economy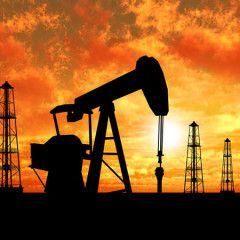 Oil prices climbed on Thursday after sharp losses the session before, buoyed by strong compliance with touted international production cuts, although a surge in U.S. crude inventories continued to drag, according to Reuters. The Organization of the Petroleum Exporting Countries (OPEC) and other oil producers reached an agreement last year to cut...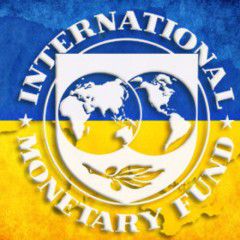 Key recommendations of the International Monetary Fund to Ukraine are the implementation of pension reform and the introduction of land turnover, according to Prime Minister Volodymyr Groysman. The prime minister recalled that Ukraine had agreed on an updated Memorandum with the IMF on the cooperation program, and that it includes no provision on...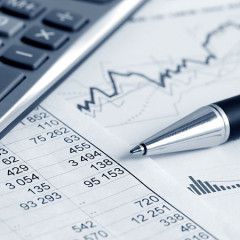 Debt on taxes, levies and payments to the state budget of Ukraine increased by 3.8 times in 2014-2016, reaching almost UAH 59 billion, or US$2.18 billion, as of January 1, 2017, according to the website of the Accounting Chamber of Ukraine, referring to the audit report on the effectiveness of tax debt collection, where auditors recognized the...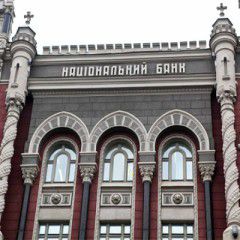 The National Bank of Ukraine has told UNIAN that, if Sberbank of Russia accepts "passports" of the unrecognized "DPR" and "LPR", the issue of introducing sanctions against the bank`s subsidiary in Ukraine will be submitted to the National Security and Defense Council. "If this information is confirmed, the NBU will initiate a request to the NSDC...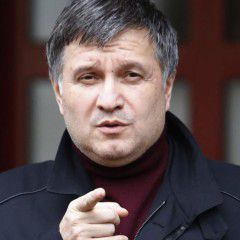 Minister of the Internal Affairs of Ukraine Arsen Avakov in a harsh statement published on Facebook wrote that Sberbank of Russia in Ukraine has greenlighted services for its clients, owners of non-recognized "passports" issued by the self-proclaimed Donetsk and Luhansk "people`s republics." "Sberbank of Russia must stop its operations in...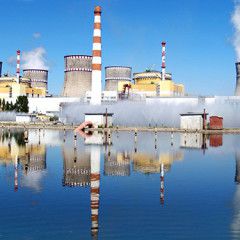 President of Ukraine`s national nuclear energy generating company Energoatom Yuriy Nedashkovsky has announced Energoatom`s plans to launch electricity exports to Poland and Hungary in 2019; the electricity will be generated by the second Khmelnitsky Nuclear Power Plant (KhNPP) unit, which is now under construction. "I believe we`ll manage this...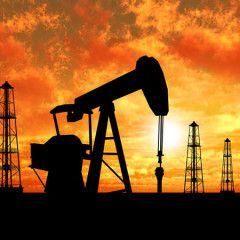 Oil prices were little changed for a third session on Tuesday, with investors searching for direction as concern over rising U.S. shale output offsets production cuts by OPEC and non-OPEC members, according to Reuters. As of 0545 GMT, brent crude LCOc1 was down 11 cents, or 0.2 percent, at $55.90 a barrel, with a firmer dollar, unchanged against...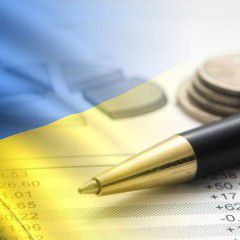 Ukraine`s international reserves increased by 0.1%, to $15.460 billion, in February, the National Bank of Ukraine wrote on its website. "International reserves of Ukraine as of March 1, 2017, amounted to $15,459,700, (in the dollar equivalent), according to preliminary data. Since the beginning of this year, the volume of international reserves...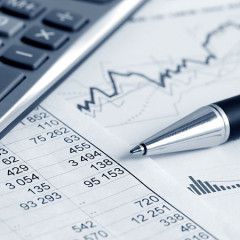 Capital investment in Ukraine`s agriculture in 2016 was estimated at UAH 44 billion, or about US$1.62 billion, which was a record high level over Ukraine`s independence, and 1.5 times up on the 2015 figure, according to the press service of the National Scientific Center "Institute of Agrarian Economy." "Investment in agriculture in 2016 reached...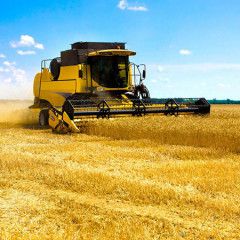 Capital investment in the Ukrainian agro-industrial sector totaled UAH 61.1 billion, or US$2.25 billion, last year, accounting for 18.7% of total capital investment injected in the country`s economy, according to the Ukrainian Agrarian Policy and Food Ministry`s press service, which cited State Statistics Service data. "According to the State...