Section: Maps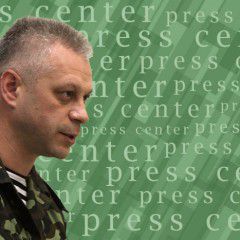 NSDC: SBU opens criminal investigation upon pseudo referendum in eastern Ukraine Kyiv, November 2, 2014. "Elections" held by the terrorist organizations, the so-called LPR (Luhansk People's Republic) and DPR (Donetsk People's Republic) in Donbas contradict Minsk arrangements and will not be recognized by the international community. View the map...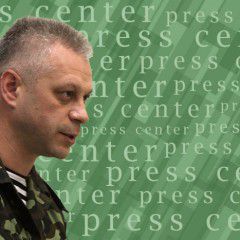 Militants keep violating ceasefire agreements. Their activity is mostly localized in several districts. Russia-backed terrorists were attacking Ukrainian troops' positions with mortar fire, grenade guns, AA mounts and light weapons 6 times on the territory of Donetsk airport and Ukrainian army disposition in Pisky settlement. Militants are...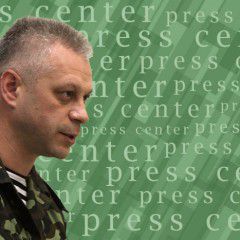 Kyiv, 31 October 2014 – This morning at around 7 am the so-called Russian humanitarian convoy started crossing into Ukraine. Movement of 76 vehicles and 147 persons in total was spotted at the two Russian border crossing points (BCPs) "Matveev Kurgan" and "Donetsk". Ukrainian border guards who are on duty at these BCPs in the framework of the...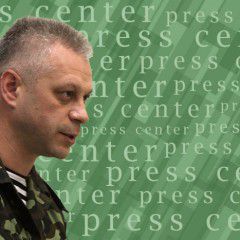 National Security and Defense Council: The activity of reconnaissance groups of the terrorists increases in Donbass Kyiv, October 30, 2014 – The terrorists keep attacking the positions of Ukrainian military servicemen. Terrorist activity has shown the largest increase in the south of Donetsk region. The situation in the east of Ukraine is...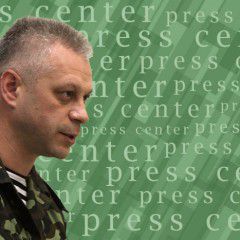 Terrorists and Russian troops continue systematic violation of Minsk agreements terms and keep up shelling ATO forces units. Ukrainian forces maintain active defense while repulsing all attacks and destroying the enemy's firing points, when it brings no threat for civilians. Within the last day there were no casualties among Ukrainian servicemen,...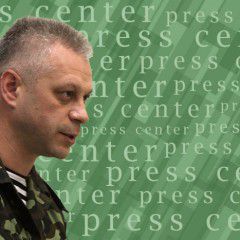 Situation in the ATO Zone On the eve of the parliamentary elections of Ukraine, units of the ATO worked in the enhanced pace of service. On the liberated territories of the Donbas region, the representatives of the law enforcement units implemented enhanced service measures, so all citizens of Ukriane could cast their vote at the elections. The...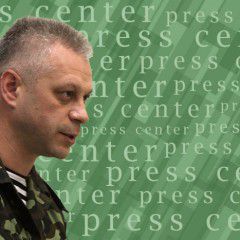 Ahead of early parliamentary elections that will take place on Sunday 26 October law enforcement agencies, special forces, the National Guard and Ukrainian Armed Forces are put on alert. On liberated territories in Donbas forces of the anti-terrorist operation (ATO) will pay more attention to counter-terrorist activities as well as will ensure...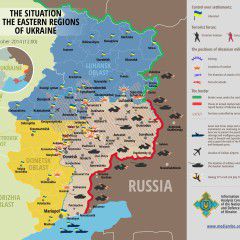 On October 14 the President of Ukraine Petro Poroshenko held a telephone conversation with the President of the Russian Federation. During the conversation they sustained the demand for consistent implementation of agreements on ceasefire and withdrawal of troops. The partners in conversation agreed the agenda and format of the meeting during...