Section: Maps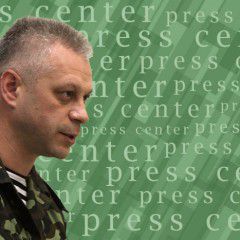 74 trucks, transporting the so-called «humanitarian aid» entered Ukraine through «Donetsk-Izvaryne» and «Mateev Kurgan – Uspenka» checkpoints. Ukrainian military are not aware of the convoy content as well as its purpose. The humanitarian aid convoy crossed Ukrainian border between 6 and 7 am. The representatives of the International Committee of...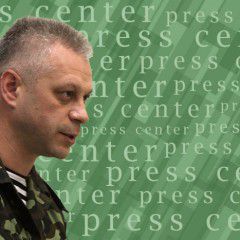 Kyiv, 14 November 2014 – The situation in Donetsk and Luhansk regions remains tense. Movement and concentration of Russian troops and militants' groups is being continuously observed. Biggest activity of the Russian mercenaries is spotted at the Donetsk, Luhansk and Debaltseve directions. While trying to establish control over the Donetsk airport...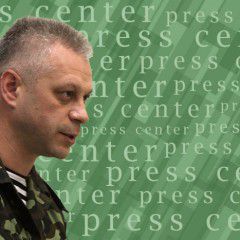 Kyiv, 13 November 2014 – The situation in Donetsk and Luhansk regions is consistently aggravating. Ukrainian military observe constant movement of Russian military equipment with terrorist marks to the delimitation line. Russian military units (including anti-aircraft systems for long-range targets, aviation brigades) are being concentrated along...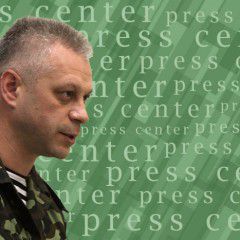 Kyiv, 12 November 2014 – Terrorists supported by direct participation of Russian military and instructors continue preparations to the offensive against the Ukrainian Armed Forces and civilians. Military equipment and convoys with manpower arrive in Ukraine from the territory of Russia. As per intelligence information yesterday at midnight the...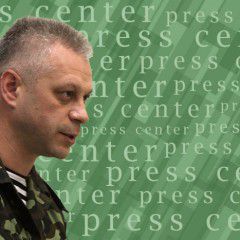 Additional militants' formations and subversive groups continue being shifted to Ukraine from Russia, supplies of armament, military weaponry and ammunition are being built-up. Increase in number of armament and soldiers has been recorded even by OSCE monitoring mission representatives.  On November 8 OSCE monitors observed a convoy consisting of...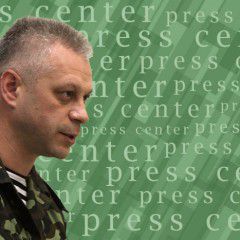 Supply of the enemy's military equipment and of manpower from the Russian Federation territory doesn't stop. "Movement of military equipment from Russia in the direction of Krasny Luch of Luhansk region was spotted, includes 32 tanks, 16 D-30 howitzers and 30 Kamaz trucks with ammunition and manpower. Yesterday a convoy of trucks crossed into...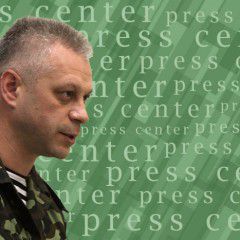 Increase in quantity of Russian troops is observed on the occupied territories in the east of Ukraine and on the border with the Russian Federation. According to intelligence data, about 60 units of armor were shifted from towards Rostov-na-Donu to the areas bordering with Ukraine over past 24 hours. A troop train arrived to Kamensk-Shakhtynskyi...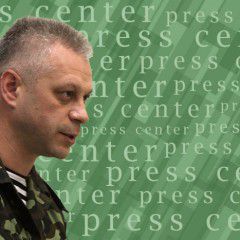 Terrorists intensify outshooting the Ukrainian Anti-terrorist operation (ATO) forces in the ATO zone. Supply of military machinery and personnel from the Russian Federation does not stop. "General Staff of Ukraine's Armed Forces is observing their movement, analyses and plans forces and means for adequate response in case terrorists will get on...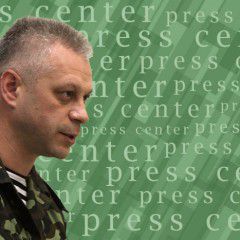 Kyiv, 4 November 2014 – Situation in the east of Ukraine remains tense. Russia builds up its military presence in the districts controlled by terrorists. "Terrorists use tactics that combines psychological pressure on Ukrainian servicemen (ultimatum to leave the block-posts) and massive shelling of our positions with rocket launcher systems,...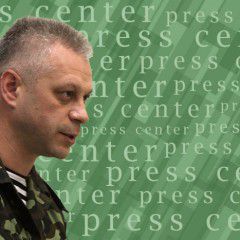 Yesterday on the territories of the defined districts of Donetsk and Luhansk regions temporary in control of terrorists of the so-called "Donetsk people's republic" and "Luhansk people's republic" took place "pseudo – elections" of heads of these organizations. Armed militants were present at all "polling stations". Information was actively...