Section: Maps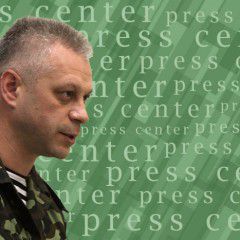 Kyiv, June 5, 2015. Extremely fierce fighting along the frontline have occurred over the last day, while pro-Russian mostly used heavy weaponry, such as Grad missile systems, 120-mm mortars and 152-mm artillery against the Ukrainian troops. View map in full size In the Mariupol sector, military action took place in Shyrokyne and Hranitne...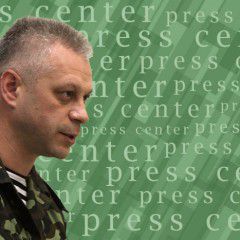 Kyiv, June 4, 2015. OSCE Special Monitoring Mission reported the movement of militants' military equipment from Donetsk toward Maryinka in the night of June 2-3: 10 T-64 and T-72 tanks, 122-mm and 152-mm heavy artillery and trucks carrying anti-aircraft mounts were spotted. International monitors also observed incessant artillery fire on the...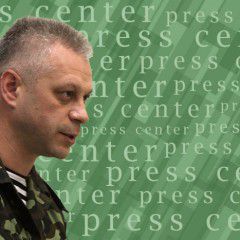 Kyiv, June 3, 2015. At 4 a.m., Russia-backed militants launched an offensive on the Ukrainian military positions near Maryinka and Krasnohorivka using tanks, mortars and the artillery. Despite the escalation of fighting, Ukrainian troops hold control over Maryinka and Krasnohorivka. Ukrainian Armed Forces did not suffer any lethal casualties...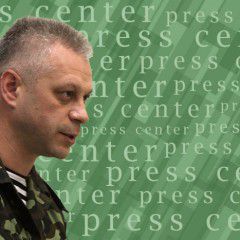 Kyiv, June 2, 2015. In the Mariupol sector, fierce fighting in Shyrokyne lasted for the whole day. The enemy was firing from a variety of weapons, including 120-mm mortars, 122-mm artillery and tanks. Enemy snipers were active as well. View map in full size Most tense situation remains in the Donetsk sector: militants have fired along the...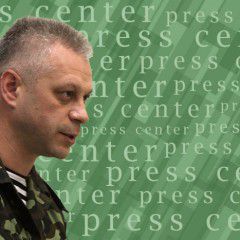 Kyiv, June 1, 2015. Pro-Russian militants have launched a series of massive mortar and artillery attacks on the Ukrainian military positions in Pisky and Opytne, Donetsk region. They have also used small arms to attack positions by the city of Zolote, Luhansk region. Civilians are staying at these block posts together with soldiers. Such armed...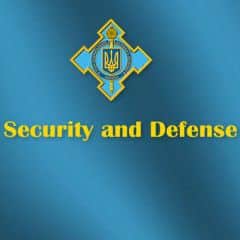 Kyiv, May 31, 2015 – Militants and enemy's raiding reconnaissance groups are becoming more active. Ukrainian border guards discovered six armed militant raiders who were trying to get to Tryokhizbenka. Owing to our troops' coordinated operation, the militants were made to retreat beyond the demarcation line towards Krasnyi Lyman. Shchastya,...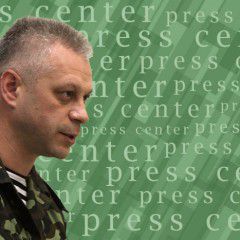 Kyiv, May 30, 2015. Joint forces of the Ukrainian and Moldovan counter-intelligence detained a pro-Russian field commander of the "Somali" battalion, nom-de-guerre "Academic", who fought as the artilleryman in the ranks of the so-called "Donetsk People's Republic". The militant arrived to Chisinau by plane. View map in full size A detained...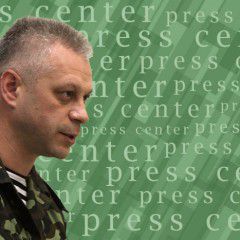 Kyiv, May 28, 2015. Ukrainian Armed Forces did not suffer any casualties in the last 24 hours in the course of military engagements. Number of ceasefire violations reduced almost twofold. View map in full size No cases of pro-Russian militant groups use of heavy weapons have been recorded in the Donetsk sector. Isolated armed provocations took...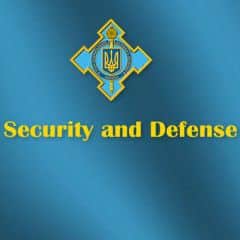 Kyiv, May 27, 2015. Protest moods are spreading on militant-controlled territories in eastern Ukraine. Local residents took to the streets, protesting against the aggressive policy of self-declared "authorities" in Stakhanov, Antratsyt and Dyakove, Luhansk region. View map in full size Skirmishes between the Ukrainian troops and pro-Russian...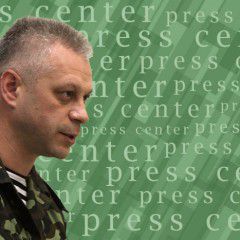 Kyiv, May 26, 2015. Russia-backed militants shelled the Ukrainian military positions near Avdiivka, which caused fire at the local coke-chemical plant. Ukrainian representatives at the Joint Center for Control and Coordination, militants launched 45 artillery shells and mortar mines at the plant. One civilian was killed as a result of shelling,...